The only official TAM Card® provider in Nevada.
Contrary to popular belief, there is no such thing as a "shorter" class for students who need to renew their alcohol awareness cards. State law mandates that students must complete the full course every four years in order to remain in compliance. Plan on dedicating about 2.5 hours to your training – either online or in the classroom, followed by a short exam.
To remain in compliance with Nevada state law, check your issue date and renew your card before four years has passed!
If you are already a TAM Card holder, you may be eligible for our customer loyalty program and a special renewal rate for our classroom course. Just bring your old TAM Card with you.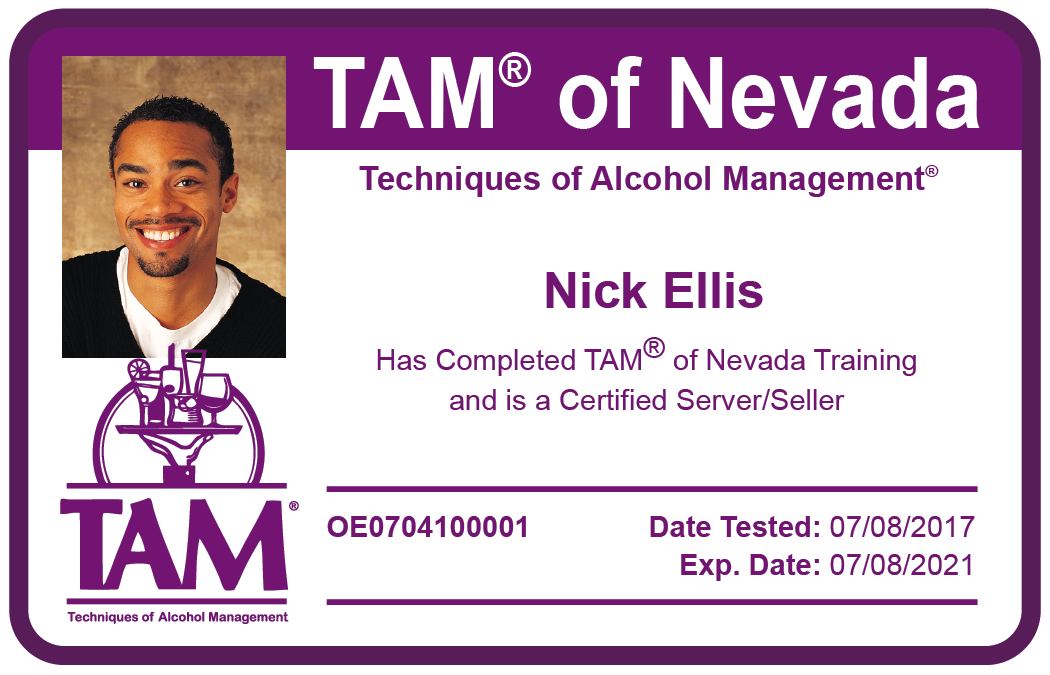 TAM® Official Training Center
2310 Paseo Del Prado A106
Las Vegas, NV 89102